Home

I want to thank all the residents and hypergrid users who have come to the Trianon-World in the past 30 days to make it top over 1000.
Whether you came to Grimm, Home and Garden, or to the events at the Trianon Entertainment Complex, you should know you all matter to me.
Consider making Trianon-World you new home. and become part of this little drama free grid with very friendly people.
On Nov 21st in front of many friends we tied the knot.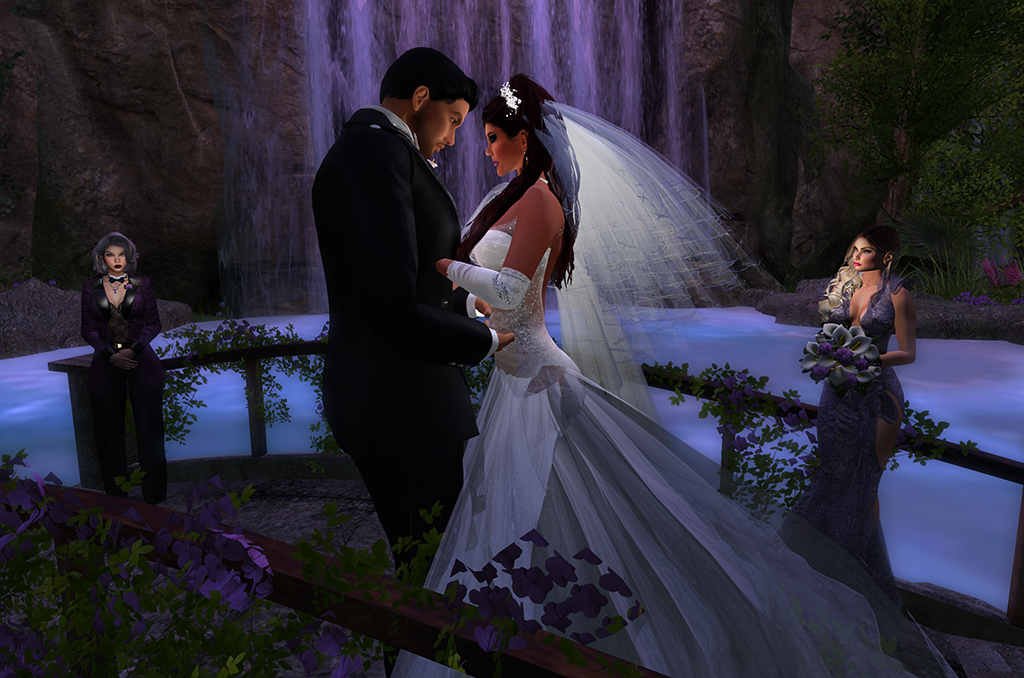 Sibbie becker from Digi-world Officiated. Sapphire Raven from AMV and Shadow Moonsong from Trianon-World stood up with us.
and we had many many pictures given to us that people in attendance took.
And best of all TwoHearts Island is now open for any one to use for a wedding event, or to just explore.
It's the time of the year for friendship and bright lights.
This year we are having a float building contest.
The Winner will receive
1st place 6 months free single region ( New Region)
2nd place 6 months free 1/4 region
3rd place 6 months free 1/9 region
You do not need to be a grid resident to enter, but if you are a winner you must have an account so we can issue land in your name.
So, pick a theme and build/decorate away. Essensual and Adani both have the float base for you to work on.
You do not need to be a builder, just need to know how to add items and link them, but Essensual is almost always around and able to help you out.
Floats must be displayed at Trianon-World Entertainment Complex ( outside the Ballroom) by Dec 4th, voting will start Dec 5th, and account for 40% of the total. The Floats will also be judged by Essensual McMahon ( Grid Owner) and Adani Raven ( Grid Manager)
Any person can vote for there favorite float, but only once per day and only on one account.
Winners will be announced Dec 21st at our Christmas Gala and Anniversary event in the ballroom
Have Fun Building the Float
and Merry Christmas
If you have been waiting to rent some land, this is the best time to start.
For the Month of December, you can get Half Price on any region you rent, from a single up to a 5x5 Var. Yes Half the normal price for the month of December.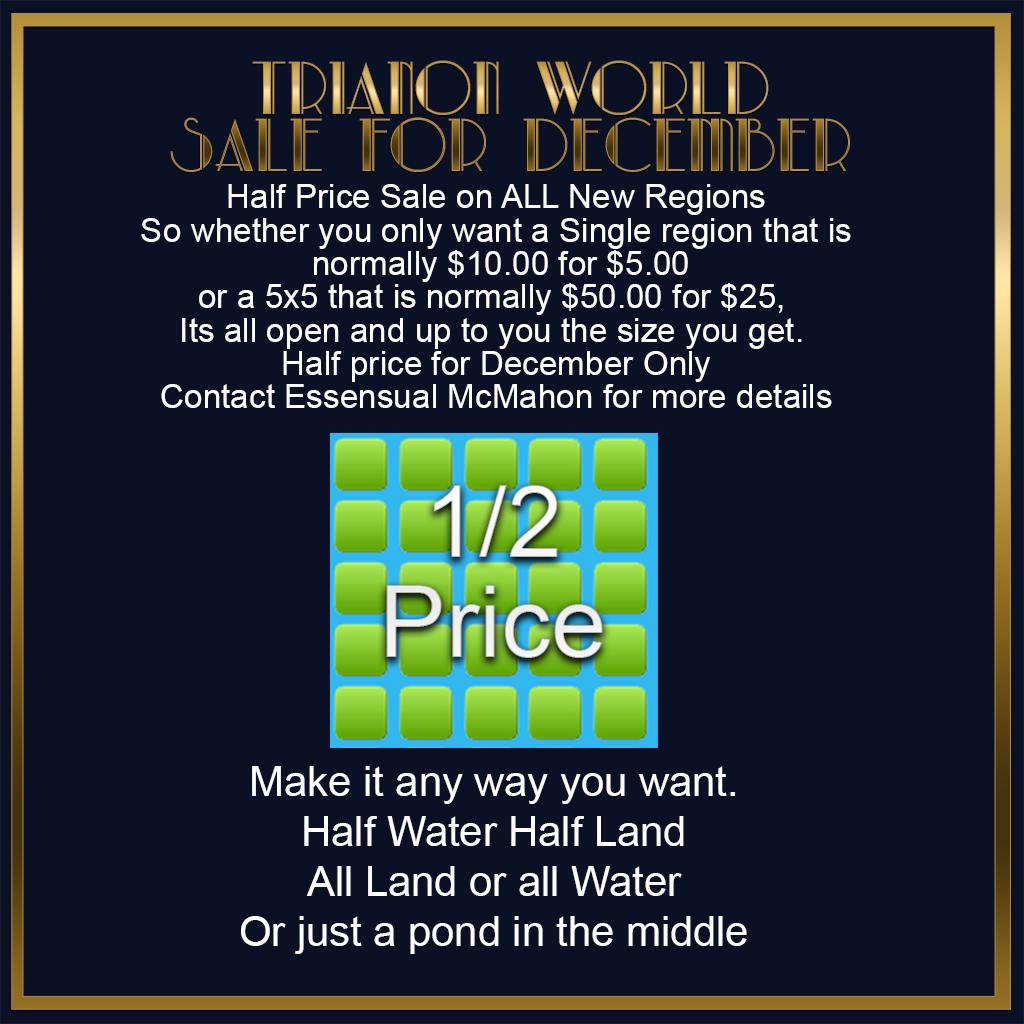 Come in and talk to Essensual McMahon about your dream world.
Come in and rent now and STILL get half price in December.
Make Trianon-World your NEW address