Published: Thursday, 30 March 2023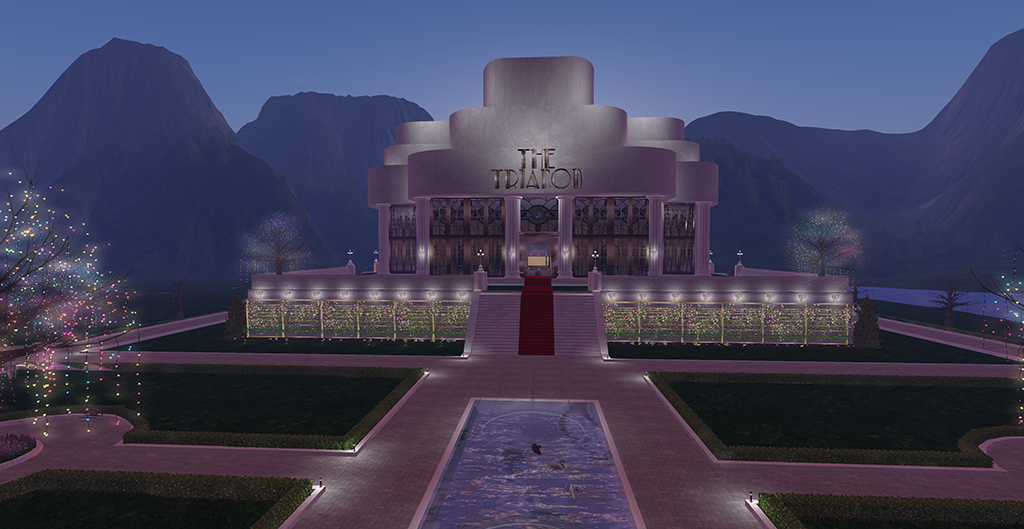 The Trianon Ballroom is in a beautiful build, originally by Luna Lunaria
and Modified into the Art Deco it is today by Essensual McMahon.
This building and grounds makes up the first club opened at the Trianon Complex back in
March of 2021 while on the Littlefield Grid to house the Thursday Sweethearts Dance.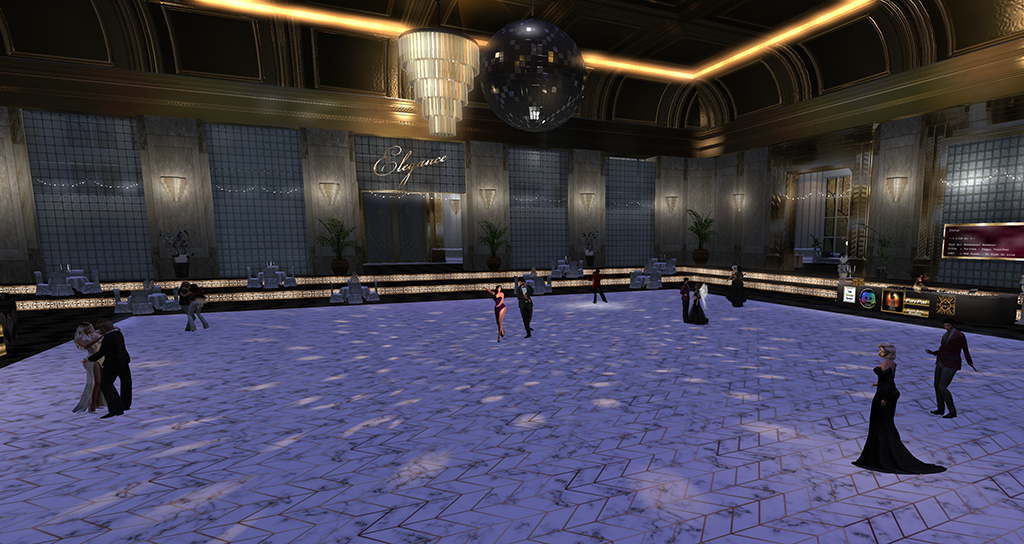 We love the Love Songs and Rock Ballad Sets,
but Essensual mixes it up some with a Jazz cover set, or all Duets, or maybe different decades.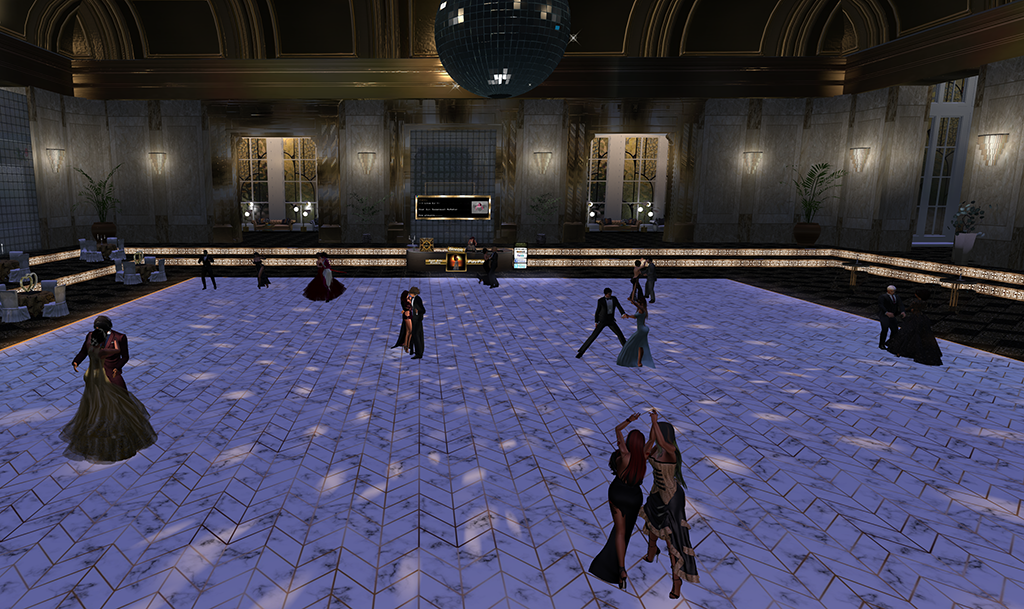 Over the years Essensual has done some upgrades to the building.
In 2021 she added the Art Deco roof line to the building and
she added a new stage in 2022 to make it more Art deco.
Showed below in our Grand Opening Christmas Gala with Clan and his Band on the stage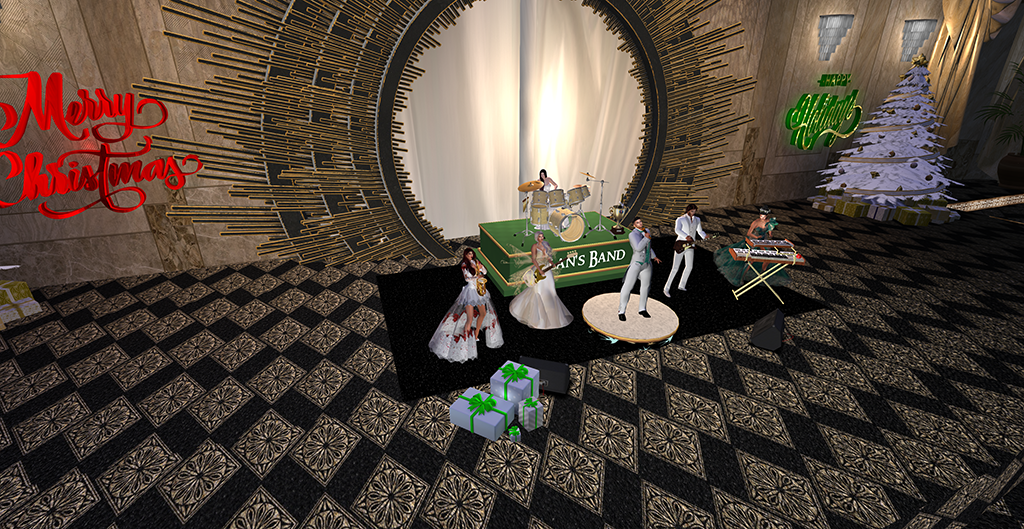 So come out and Enjoy the Formal Ballroom Every Thursday at 1pm grid time..
Or just stop in with your loved one to enjoy the love songs being played 24/7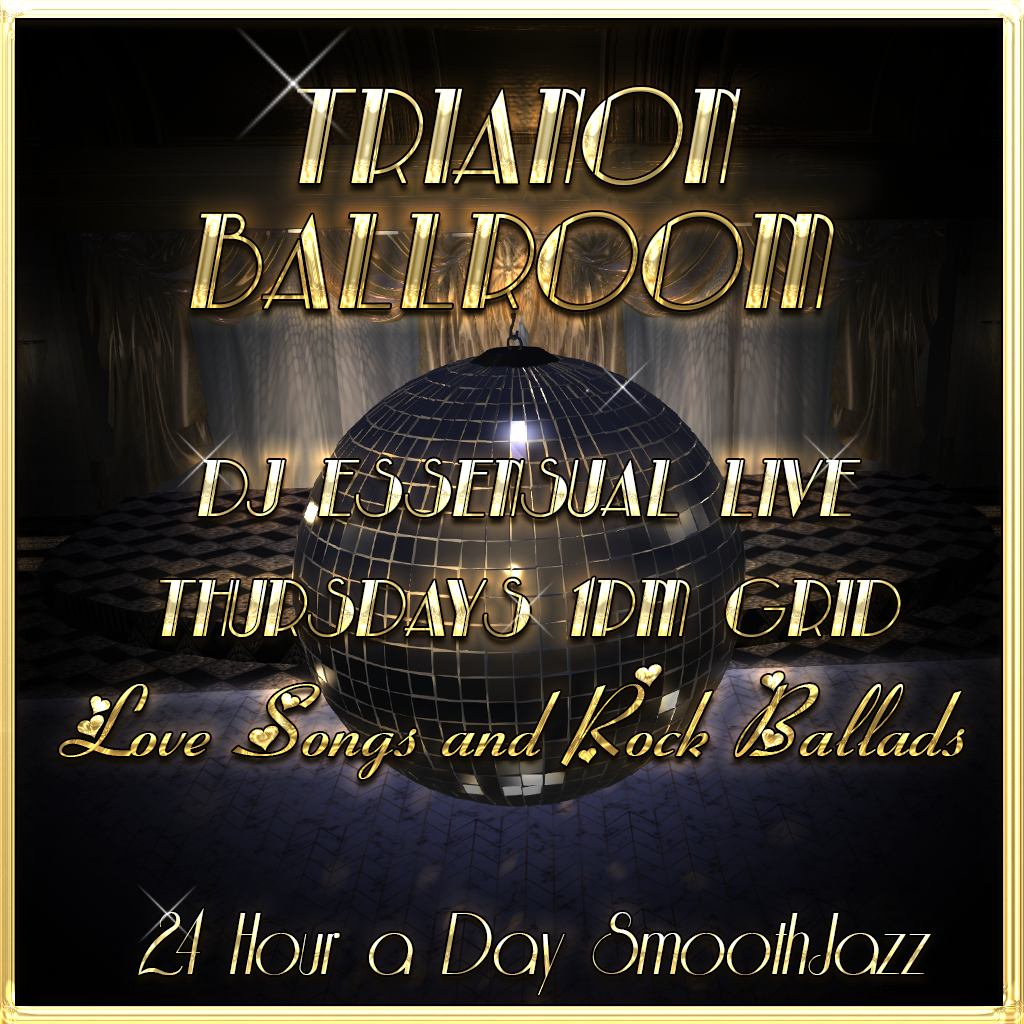 Hits: 25